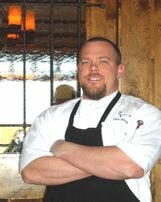 Executive Chef

Passionate about learning new cuisines and growing in the culinary arts, Chris moved across the Pacific to Hawaii. The ethnic cuisine of the islands led Chris to celebrity Chef Roy Yamaguchi's, Roy's Restaurant: "I loved working in Hawaii and thrived off learning the cuisine." Chris rapidly earned new opportunities and was promoted with Roy's to Executive Sous Chef in Tampa, FL and finally to Executive Chef Partner in Summerlin, Las Vegas, NV.
Chef Chris celebrates noted awards such as "Best New Restaurant 2001" and "Best Seafood Restaurant 2005" by the Las Vegas Review Journal.

Chef Chris arrived in Arizona as Corporate Executive Chef for another celebrity, country singer Toby Keith. Chris was instrumental in opening Toby Keith's restaurants across the country.

In 2011 Chris joined Tonto Verde as the Executive Chef. Here, Chris has developed an outstanding culinary team and they all enjoy sharing Chef's unique versatile styles of modern cuisine with the members and guests.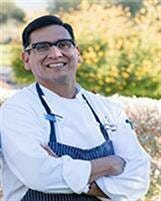 Executive Sous & Banquet Chef

Chef Cameron originally went to school to study Architecture at the University of Utah, but quickly realized that managing heavy construction equipment was not what he wanted to do for the rest of his life. So he decided to pursue other interests, with music and food at the top of his list. Chef Cameron attended the Arizona Culinary Institute in Scottsdale, Arizona. He has worked under famous chefs like Kevin Binkley, a James Beard recognized and celebrated food pioneer, who inspired the southwest culinary scene, and owner of four award-winning restaurants throughout the Phoenix Valley.
Chef Cameron enjoys preparing different styles of culinary cuisines and is especially interested in studying the culture and history behind the different varieties of foods such as; pasta, bread, charcuterie, Japanese, and Mexican cooking and customs.Chef Cameron says his favorite part of being a chef is that"every day is like a new challenge and opportunity to create foods that bring back warm memories and experiences for others."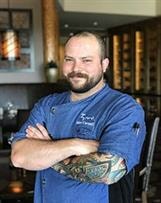 Sous Chef

Matt graduated from the Art Institute of Las Vegas' Culinary School. He was trained under Thomas Keller at Bouchons and Wolfgang Puck's CUT in Las Vegas. Matt's love for cooking started in childhood. He was inspired while watching his Grandmother create amazing dishes "out of thin air." He felt it was magical! His style of cooking centers around classical dishes with a creative modern flair, infused with a twist. Matt enjoys the thrill of the kitchen and the ability to bring people together through his wonderful creations.